You can install the application in several ways, depending on the device you are using:
Google Play
Simply through the Play Store directly on your device.
Huawei store
You can use it if your phone is from the manufacturer Huawei and does not have a Google Play Store.
Sunmi store
For Sunmi devices, the app is available directly in the store.
NCR devices
For Orderman devices from NCR.
Manual installation
If you want to manually install app packages.
For security reasons, the sources cannot be combined. For example, you cannot use the GP tom app from the Google Play Store and GP tom PIN to manually download the app. Then the solution will not work. So please install both apps from the same source.
GP tom
the application that you will use and log in to using the data we have sent you.
You will use this application and the first step will be to sign in to this application.
GP tom PIN
an application running in the background, which is used only if the client is required to enter a PIN during the transaction.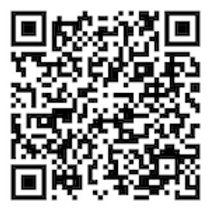 This application is called by the GP tom application automatically if you need to enter the PIN code during card payment.
Attention, it is necessary to have both applications installed!
For the proper functioning of the applications, we remind you:
The device must not be in root mode or developer mode.
Have NFC enabled on your phone.
If you have a Xiaomi device, set it up according to the instructions here.
Search the Huawei store for the apps GP tom and GP tom PIN and install both on your mobile device:
Install the app from the Sunmi Store GP tom, or if you don't see the app in your store, you can ask your provider to add it to your store or device. If your device allows manual installation, go to the "Manual Installation" section below.
The NCR manufacturer provides all clients with instructions for installing any application on the device, which may vary depending on the NCR system distributor. Therefore, follow the instructions of your distributor, who may add the application GP tom and GP tom PIN , which has been successfully tested and approved by NCR, to the System Center. 
If your device doesn't have access to Google Play, you can download the apps below. Please note that it is necessary to regularly monitor the newly released versions of both applications and manually update your mobile device.
GP tom PIN version 1.1.16.29